Sightlines - Global Commercial Real Estate Expert Insights
Around-the-corner knowledge and multi-national expert insights and data-driven intelligence to help you unlock economic, social, and environmental value in your commercial real estate decisions.
How are companies returning to the office?
Some of the world's most influential companies are taking very different approaches to their plans for the workplace and we've got a breakdown. We've analyzed dozens of public return to office statements by major corporations, plotted against company size and office-centricity. Curious how your organization stacks up?
EXPLORE HERE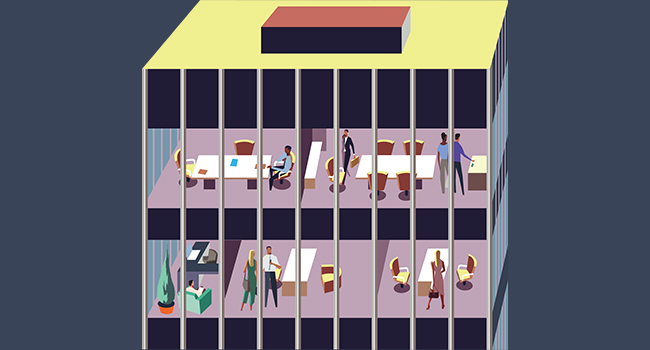 The Multiverse of Work
No single way of working was disrupted more or for longer by the COVID-19 pandemic than knowledge work. While corporate workplaces remain an indispensable tool, knowledge workers want a "Multiverse of Work," having both the flexibility to work remotely and a place to gather with coworkers, not either one or the other. But what does the research actually say about the merits of alternative work strategies?
READ MORE